Toshiro TAMADA Representative Director
Graduated from Tokyo Zokei University, Department of Design. She completed the Department of Production Deliin, Graduate School of Arts, University of Tsukuba. After working as an assistant professor at the Tokyo Metropolitan Industrial Technology Research Center, Tohoku University of Art and Design, and a visiting professor at Helsinki University of Art and Design, he joined Tokyo Zokei University in 2006. His area of ​​expertise is industrial design and design management. He produces regional industries and pursues design development research. In 2004, JETRO adopted Yonezawa Textile, Yamagata Prefecture as "YAMAGATA STYLE" and produced an exhibition in Sweden. 2006 Design and production of Yamagata knives He is Su (Yamagata selection selection). 2011 Produced the 72nd Tokyo International Gift Show "Tradition and Japanese Brand of Modern" SOS t y l e. 2014-2018 Vice President of Tokyo Zokei University. 2021 Interior Lifesta He exhibited at Il Exhibition 2021
Books
ICONIC WORLD Iconic World
Toshiro Tamada (Author) 2020/4/21
Regional Design: What I learned from "Klima" in Burgundy, France
Toshiro Tamada, Neck Urata (Author) 2018/1/10
Introduction to Design Development-Introduction to Product Development and How to Use it (Japanese)
Toshiro Tamada (Author) 1994/6/1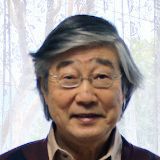 Ryuzo HOSHINO Director
Date of Birth: December 12, 1942
Present Address: 2966-30 Negoya, Tukui-cho Kanagawa-ken, 220-0203 Japan
Marital Status: Married

EDUCATIONAL HISTORY
1965-1967: Industrial Design Department, Post-Graduate Course, Chiba University
1973-1974: Industrial Design & Automotive Design Unit, Royal College of Art
2003-2004: Sustainable Design and Community Design, California University Berkeley

VOCATIONAL EXPERIENCE
1967-1983: Toyota Motor Corporation
1967-75: Exterior Design (Corolla, Publica and Trucks)
1975-83: Advanced Design and Product Planning
1983-1986: Toyota Calty Design Research Inc., U.S.A.
Management and Lifestyle Research, New Concept Making and Advanced Automotive Design
1986-1987: Toyota Motor Corporation-Administration and Design Project Promotion
1987-2006: Tokyo Zokei University (Tokyo University of Art and Design)
Professor, Department of Industrial Design, Design Management and Automotive Design
1987: Wuxi Light-Industry Institute, China: Lecture of Industrial Design in Japan
1987-1998: Judging Committee: Japan Good Design Award
1989: Committee Chairman of the Group Training Course in Industrial Design for developing countries
organized by JICA (Japan International Cooperation Agency)
1990: Advisory Board of Japan Management Association
1994: Gold Star Corporation, Korea: Lecture of Corporate Design System in Japan
1995: India Institute of Technology, India: Lecture of Automotive Design in Japan

PAPER & BOOK
1990: A Corroborative Study of Design Management---Japanese Society for Science of Design
1996: A Study of Design Management in Japan & Korea--- Tokyo Zokei University
1998: A Study of Creativity in the Organization--- Tokyo Zokei University

AWARDS
1978: French Industrial Design Award
1985: Japan Good Design Award
1996: Japan Good Design Special Award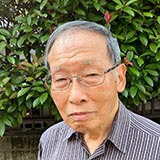 Hideo KURISAKA Director
Yoshio KATOH Director
Born in Osaka ,Japan in 1954.
After engagiimg a graphic designer (1977-1986) and a planning and management director of a contemporary art gallery (1986-1997), Yoshio Katoh opened Contemporary Art Planning KATOH YOSHIO OFFEICE (1997-present). Yoshio Katoh became an independent curator and an art critic.
Osaka Prefecture Cultural Staff / General Producer (2003-2005), Osaka Prefecture / Osaka City "Water Capital Osaka 2009" Art Advisor Committee & Judge(2008-2009), The Gunma Biennale For Young Artists Judging Committee Chairman (2008/2010), Aichi Triennale Regional Development Project "Arts Challenge" Aichi Art Program Committee & Curator (2008-2013)

Currently, the director of Contemporary Art Planning KATOH YOSHIO Office , the director of the Takarazuka Arts Center, a visiting professor at Osaka University of Arts, a visiting professor at Osaka Coollege of Arts, and a part-time lecturer at The Open University of Japan, Kobe University, and Musashino Art University. in charge of "Art Review" for Asahi Shimbun Osaka Head Office.
Member of the Ashiya City Cultural Promotion Council, director of Society for Arts and Anthropology , director of Association for the Promotion of Contemporary Art in Japan, director of the Japan Design Management Association, and director of the Society for Presenting Art to Museums. member of International Association of Arts Critcs aica japan, member of the Japan Association for Cultural Policy Research, and member of Japan Association for Arts Management.

Major Published books:
"Art Management" / "Learn Art Management" Musashino Art University Press,
"Complete Works of Contemporary Art Planning KATOH YOSHIO OFFICE 1997-2007(Editing and writing),Published by Osaka Zoukei Center, "αM Project ANNUAL REPORT 2006 / Room of Life" Musashino Art University Press "A Retrospective of the 40 Years of Metal Works / Yoo Lizzy" Nzbizang, "GUTAI STILL ALIVE 2015 VOL.1" Karuizawa Foundation New Art Museum etc.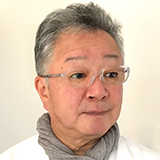 Shigeaki SUGAWARA Director
2004-2006  General manager [Toyota Design DiDOB: 07/18/1952 
Education:1969-1973 IKUEI Technical college, Department of Industrial Design
Experience:1973-2017 TOYOTA MOTOR CORPORATION DESIGN DEPT.
      :1973-1992  Exterior designer  [Design Div.] & [Tokyo Design Center] 
Product development design = 1981 CELICA, 1983 COROLLA SEDAN,
1989 MR, 1992 SPRINTER MARINO,の外形デザイン.
1993-1996  Manager [Design Div.Ⅱ]
Product development design = 1995 COROLLA series / Exterior designのチーフ.
1997-2003  Chief creative designer [Tokyo Design Div. Sugawara Studio]
 Advance developmentv. No1. Design Center]
2007-2012  Project general manager [Tokyo Design Div. Design Center]
2012-2017   Contract designer [Global Design Planning Div. Design Center]
Human resource development = Creator training
<OTHERS / Creative education>
2004-2006 Instructor = Chukyo university
2007-2017 Design committee member = Society of Automotive Engineers of Japan, Inc
2009-2018 Instructor = Chiba university
2018- Instructor = Tokyo zokei university
2021- Instructor = Tokyo metropolitan university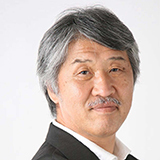 Toru KIMURA Director
Toru Kimura is the President of Kimura Design Laboratory corp., an independent design office focused on automotive design, since April 2017. Prior to this, I was working at Kawasaki Heavy Industries, Ltd as Chief Liaison Officer of the Kawasaki Motorcycle and Engine Company from April 2011 to March 2017. Prior to this, from April 2005 to March 2011, I worked as a Professor of Industrial Design and Design Management at the Nagoya Institute of technology. Until 2009, I was the director of the International Car Engineering Research Center, and did some research on the theme "Cars of the Future" and took part in the nurturing of Car Super Engineers. In 2010, I won a Good Design Award for the Personal Mobility XFV car model and became Director of the Design Engineering Department Before this, I worked at Toyota Motor Corporation from April 1973 to March 2005. During this time, I designed several car models including the Corolla Hardtop (original design), Recreational Vehicle Carib (original idea), Tercel Coupe (original idea). I also was seconded to Calty Design Research,Inc. in the USA for 3 years where I worked with the American team and proposed designs for Toyota cars such as the Sera, Supra models. When I came back to Japan, I worked in the External Design Division of Toyota. After having created the original design of the Carina ED 4door Hardtop model, I was seconded to the Tecno Art Research Co.,Ltd (Toyota Design Group) and worked there as a Managing Director. I directed the design team for models such as the Crown Majesta, Windom and Chaser. When I came back to the Toyota head office, I took part in the design of Toyota cars such as Harrier and i-unit models as Chief Designer. I won several awards for Altezza and IS2000 models such as the Good Design Award, Golden Marker Trophy, Japan Car of the Year Award. I also took part in the strategic organization of the Lexus brand and Toyota Design brand. I worked at Kimura Design Laboratory, Inc. as a part time job since 2007.
Books, treatises and achievements
Strategy and Car Design "Inheritance and Innovation of Tradition" (JSSD Japanese Society for Design) 2006/5
Cost Design-Toyota / Researcher's Practical Community Theory (Co-author) 2017/3
Automotive Aerodynamic Technology (Co-authored) (Journal of society of Automotive Engineers of Japan ) 2017/9
Car Design 10 Years (Journal of society of Automotive Engineers of Japan) 2010/1
Design and body development (Journal of society of Automotive Engineers of Japan) 2018/7
Overcome challenges with logical thinking & design thinking (Journal of society of Automotive Engineers of Japan) 2019/6
The importance of "regret after doing it rather than regret without doing it" (Japan Automotive Hall of Fame) 2020/12
(Academic paper) Aerodynamics and vehicle outline design (Journal of society of Automotive Engineers of Japan ) 2015/4
https://plusk-design.com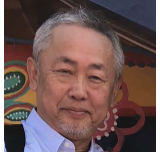 Osamu NAMABA Director
1979 Graduated from Tsukuba University, Faculty of Art and Design, Production Design Course. In the same year he joined Suzuki Motor Corporation.
1986-87 Worked on running prototypes for Carrozzeria Michelotti in Italy.
1990-92 Collaboration with SEAT, Spain.
1994 Establishment of a private office. Worked as a freelance designer in automotive design, brand strategy, future product planning and back-up for corporate design work.
2008 Head of Design, Subaru Corporation.
2013 CED(Chief Executive Designer), SUBARU. 
2015 Professor of Transportation Laboratory, Department of Industrial Art, Faculty of System Design, Tokyo Metropolitan University.
2015 Corporate Design Consultant.

Books
Osamu Namba: "The Meaning of Designing SUBARU" Sanei Shobo 2017/4/27
ISBN978-4-7796-3269-3 C0076 ¥1500E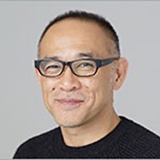 Shinji TAKASHIMA Director
1983 Tama Art University
Toyota Motors, Exterior designer, Styling Design Div.
1990 Honda R&D, Wako Styling Design Div.
2000 Tokyo: Advanced design Div.
2001 LA: Honda R&D Americas, Design Division Director
2004 LA: Acura Design Division Director
2008 Milan: Honda R&D Europe, Milano Design, Senior Vice President
2011 London: Honda R&D Europe, Advanced Research, Head of Research
2012 Honda R&D, Wako Styling Design Div. Motor Show CE
2013 Honda Motors, Brand Planning Office, CE
2016 Honda R&D, Tech-PR General Manager
2017 Honda R&D, Development Strategy Planning Office
2019 Honda R&D, Life Creation Center, Strategy Planning Div.

Books
2016 "Let's go with personal mobility which will change the future"
Journal of Society of Automobile Engineers of Japan

1998 Car Of The Year award of "Motor Trend" at Honda Accord
2002-03 Design Guidance Collaborator at Art Center College of Design and Art Institute of Seattle
2006 North American's Truck of The Year award at Honda Ridgeline
2018 Contribution Award, Society of Automobile Engineers of Japan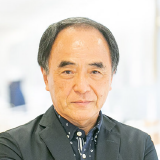 Kimitaka KATO Adviser
Joined Fujitsu Limited in 1977. As the director of the General Design Center, he is in charge of designing various fields such as products, spaces, universals, web, and services as information devices and systems evolve. In addition, he established Fujitsu Design Co., Ltd. (first president and representative director), and then participated in design company management and head office marketing (brand, public relations IR, publicity) activities as SVP (design strategy), Marketing Reform Project Office, Fujitsu Limited. Then, practice "design management" and work on the realization and acceleration of innovation by "design thinking" as a methodology. In June 2017, he became the managing director of the Japan Institute of Design Promotion. He continues to the present. In addition, he is a part-time lecturer at "Kyushu University" and "Kurashiki University of Science and Technology", and a director of Future Center Alliance Japan (FCAJ).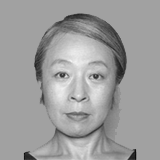 Kaoru URATA Special Member
Maki TAMADA Special Member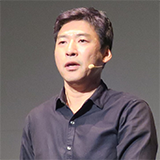 Kazunori INOMATA Special Member